president's message
It's Time to Elect the Next Generation of SPA Leaders!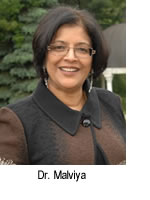 By Shobha Malviya, MD, FAAP
SPA President
University of Michigan
Ann Arbor, MI

Greetings from Michigan! As I walked into the hospital this morning, I was uplifted to see the peonies growing in wild abandon.  Only a few weeks ago, we had the tulip festival in Holland, MI with endless rows of tulips of every color adorning the landscape. Along with the fresh blooms, warm weather and family vacations comes a trying period of long days in the operating room, running elective lists late into the evenings and an increased number of accidental injuries. 
Trauma is the leading cause of death in children over one year of age; it imperative that health care providers regardless of the setting in which they work provide education regarding mechanisms of injury, preventative actions, and safety measures in the home, playground and automobile.  Families of children who require surgery due to an injury have a heightened sense of awareness and are likely more open to safety instruction and to institute changes in behavior. As such, the perioperative setting provides anesthesia providers with a unique opportunity to provide guidance to parents and caregivers on ways to reduce the risk of injury in their children. 
Election of New SPA Leaders
I would like to strongly encourage all SPA members to participate in the upcoming election of our new leaders.  I am indebted to our nominations committee members including Nancy Glass, Randy Flick, Kirk Lalwani, Genie Heitmiller, Jim DiNardo and Anita Honkanen for presenting us with an incredibly high quality slate of candidates after a thoughtful review of numerous nominees.  All the candidates are highly motivated and talented individuals who have demonstrated their commitment to improving the care we provide our children and to serving the Society. Please review the bios of each of these members included in this edition of the newsletter.  With the election next month, please vote for the next generation of leaders who will facilitate the ongoing work of our society. 
Hopefully, these elections will be far less contentious than our upcoming National Election. The electronic voting site will open on July 15, 2016 and will remain open till September 15, 2016. The names of the elected directors will be announced at the annual meeting in Chicago on October 21st 2016 and in the winter issue of the newsletter.
Please join me in congratulating Kirk Lalwani who will be succeeding Randy Flick as the Chair of the Committee on Pediatric Anesthesia of the American Society of Anesthesiologists. In addition, congratulations to Jim Fehr who will be succeeding Genie Heitmiller as Chair of the Quality and Safety Committee.  I would like to thank Genie for her outstanding work; under her direction, the committee completed several important initiatives including the development and dissemination of the Critical Event Checklists that are being used across the globe to guide the care of children.
Winter Meeting Recap
Our recent meeting held in Colorado Springs on April 1-3, 2016 was a huge success with 945 attendees. In addition to thought provoking plenary lectures on topics highly relevant to our everyday practice by eminent leaders in our field, there were 342 abstracts and 42 PBLDs presented at the meeting.  I would like to express my gratitude to Kirk Lalwani (Program Chair), Randy Flick (Education Committee Chair), John Fiadjoe (Program Co-Chair/Workshop Coordinator), Inger Aliason (Program Co-Chair/PBLD coordinator), Joe Tobias and Rita Agrawal (AAP Section leaders), and Melissa Brooks Peterson, Kasia Rubin and Daniel Roke (observers) and lastly Kim Battle and Stewart Hinckley for their tireless efforts in ensuring the success of the meeting.
The efforts of the educational committee in developing the meeting content and of the research committee in carefully reviewing and selecting abstracts of the highest merit also added to the success of the meeting.
In closing, I would like to extend a warm invitation to all SPA members to our 30th Annual Meeting in Chicago on October 21, 2016. Highlights of the meeting will include a celebration of the SPA 30th Anniversary with a reception at the Adler Planetarium.  We will also be honoring Dr. Aubrey Maze for his exceptional contributions to our society's work by presenting him with the 3rd Myron Yaster SPA Lifetime Achievement Award. Please join me in Chicago as we celebrate these important milestones.