Welcome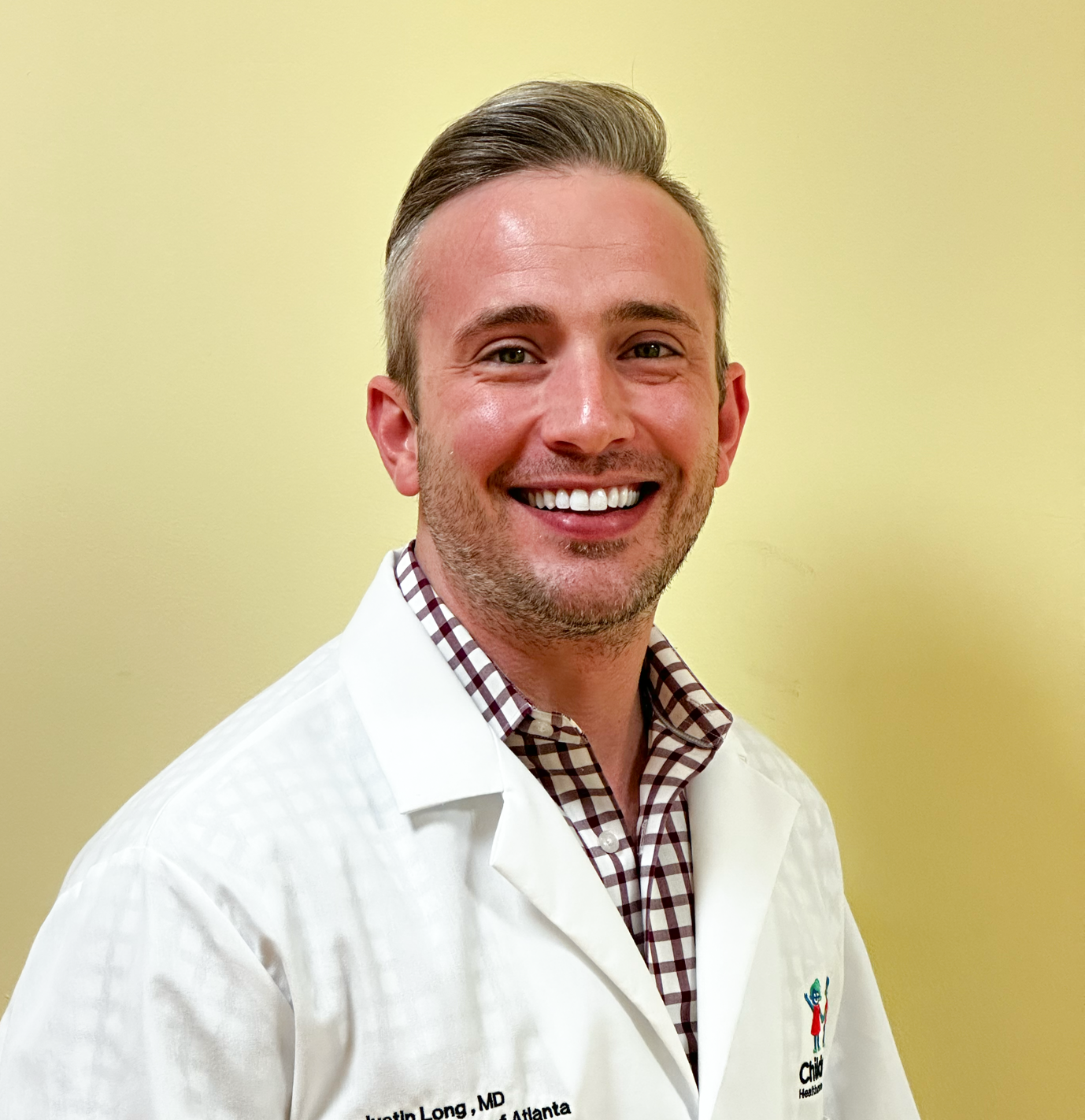 Justin B. Long MD, MHI, FAAP
Program Chair
On behalf of the meeting planning committee, I am honored to welcome you to the SPA-AAP Pediatric Anesthesiology 2024 meeting in Anaheim, California! Our meeting will be held at the JW Marriott which is conveniently located just outside Disneyland Park and a short drive to all that the Los Angeles area has to offer.
The theme for this year's meeting, "Reimagining Pediatric Anesthesia Delivery," is inspired by the Walt Disney Imagineering team who brings imagination and engineering together in order to bring imagination to real life. Every aspect of the Disney experience is highly engineered for delivering an amazing experience from ticket buying, to food and attractions. Every element that touches a customer or cast (staff) member is designed and intentional. We can bring this level of evidence, engineering, and planning to every element of the pediatric perioperative experience. We hope to inspire you to reimagine and build a vision of delivering amazing pediatric perioperative care through our program during this year's meeting.
The Congenital Cardiac Anesthesia Society (CCAS) and the Society for Pediatric Pain Medicine (SPPM) will hold their programs on April 11. Some SPA workshops will also be held on April 11. The SPA program will take place from April 12 – April 14.
In keeping with our theme, the planning committee has worked to bring some new features to the program and have reimagined the typical schedule. We know that the PBLDs and round tables were very difficult to attend early in the morning, so we have moved both into two afternoon sessions. In the afternoons, attendees have several options after the main program ends on both Friday and Saturday:
- Workshops (in-person only)
- Problem Based Learning Discussions (in-person only)
- Expert Round Table Sessions (in-person only)
- Seminars (NEW – AVAILABLE VIRTUAL OR IN-PERSON)
- View ON-DEMAND (online) Content pre-recorded for this meeting (NEW – INCLUDED WITH REGISTRATION)

The main program will adjourn at 3pm on Friday, in order to not conflict with the new afternoon offerings. Afternoon sessions (as above) and committee meetings will be held on Friday before our exhibitor reception 5:30-7:30pm. The exhibitors are important to support our meeting, so please check out their wares during breaks and the reception. On Saturday, the main program will adjourn following moderated posters and lunch with the exhibitors. The same afternoon offerings will be available, but we anticipate that some attendees will be interested in the destination of the meeting as well. On Sunday, the meeting will begin early to allow for the main program to adjourn at 10:30am so east coast destined attendees may choose to fly out without missing the Sunday session or some attendees may choose to again enjoy the meeting destination.
We hope that the improved schedule, time to enjoy the destination, and availability of a variety activities for both in-person and virtual attendees brings a new and better experience to our membership! The meeting will offer 14.25 CME credits through the main program, 8.50 credits through additional registration activities in the afternoon (and on Thursday), and 5.0 credits through the online content. In total, this represents 27.75 maximum available CME credits.
On Friday morning we will begin with Breakfast with the Exhibitors. The first session is a focus on Autism, followed by Ophthalmological Anesthesia, and a coffee break with the exhibitors. We then have a timely and innovative session focused on Artificial Intelligence and Anesthesiology followed by the annual AAP Advocacy Session which features Dr. Angela Rabbitt who will speak on Identification and Healthcare Response to Sex Trafficking of Minors. The Robert M. Smith Award will be presented and then we will break for Lunch with the Exhibitors.
Friday afternoon the main program will conclude with the SPA-SPPM-ASRA Joint Session, "Guardians of the Analgesic Galaxy". There will be a brief break and attendees will be able to attend the additional sessions that require registration, use the time to view online-only content, attend committee meetings, or take a break before joining us for the Exhibitor Reception 5:30-7:30pm.
On Saturday morning, we continue the tradition of Moderated Case Report Posters followed by our main program. The opening session is Healthcare in a Time of Crisis – Experiences in Ukraine. Our International Scholar for this meeting is Dr. Andrey Vysotskyi who joins us from Kiev where he practices pediatric anesthesiology and intensive care. Dr. Clementine Vo will also present in this session and has recently returned from a medical mission to Ukraine. They will also co-host an expert round table for those interested in a more in-depth conversation with them about their experiences. Saturday morning also includes the AAP Ask the Experts Panel which will cover Pediatric Obesity in the Perioperative Setting followed by a Break with the Exhibitors. We will return for the Lightning Abstracts and Poster Awards/Oral Presentations which are followed by the Moderated Poster sessions. We conclude the main program on Saturday with Lunch with the Exhibitors 12:30-1:30pm. Saturday afternoon will again offer the same activity options as Friday afternoon. We will not hold a gala or reception on Saturday night to allow everyone to engage in activities around Anaheim.
On Sunday our Advanced Practice Provider Symposium runs 7:30-10:30am and our main program begins at 7:30am as well. Sunday's program will consist of Updates from the SPA Young Investigator Grant Recipients and Updates from the DEI MDMP Award Recipients. This is followed by the popular session on Notable Papers from the Past Year from Anesthesia & Analgesia, Anesthesiology, and Pediatric Anesthesia. The final session will be What Would SPA Do? Which is presented this year by the Critical Care Medicine Special Interest Group.
Our online content should not be missed as it adds 5 hours of CME content to the meeting and consists of very popularly demanded sessions. Hot Topics in Pediatric Anesthesia has been requested year after year to accommodate the hottest topics and research in our meeting. Sparking Joy in the Workplace: Creating a Culturally Competent Environment is a special session co-presented by the Well-being, DEI, and WELI groups that should leave us all with a positive change to take back to our departments that fosters inclusivity and improves our workplace. Supraglottic Airways: A New Hope or Revenge of the Larynx? includes practical information summarizing the changing landscape of SGA use and airway complications in pediatric anesthesia. And, A Dream is a State that Anesthesia Makes – Intravenous versus Inhalational Maintenance in Pediatric Anesthesia is a session that includes cutting-edge technology in maintenance of anesthesia with propofol, sustainability information, and a session on propofol abuse and misuse.
Add additional activities to your registration for even more learning. Workshops are designed to give learners a hands-on learning opportunity. Seminars are designed as a more interactive lecture format to get the learners involved and are also offered online so that virtual attendees can participate. PBLDs give an opportunity to interact in in-person, case-based discussions in groups of 10. Expert Round Tables offer topics of specific interest with national experts as faculty in a small group setting of 10 individuals.
I am thrilled to be the Program Chair for this meeting! I hope we have brought changes that make the meeting work better for attendees as well as included content and CME hours that bring value to your registration. Thank you to the Education Committee, the Education Executive Committee, the SPA Board of Directors, and the AAP SOA Executive Committee for their support of this meeting. Special thanks to all those who contributed to the planning process: Dr. Peggy McNaull (SPA VP), Dr. Christina Diaz (AAP), Dr. Dabe Chatterjee (AAP), Dr. Jina Sinskey (co-chair), Dr. Bishr Haydar (co-chair), Dr. Lisa Einhorn (shadow), Dr. Lynn Correll (shadow), Dr. Jonathan Tan (shadow), Dr. Viviane Nasr (CCAS), Dr. Jamie Schwartz (CCAS), Dr. Stephen Hays (SPPM), Dr. Michelle Kars (SPPM), Dr. Jamie Kitzman (SPPM), Shannon Hoy (APP Symposium), and Dr. Jeong-Rim Lee (international shadow). And, extra special thanks to Kim Battle, Jenny Patterson, Matt Carpenter, and Stewart Hinckley with Ruggles. It takes an extraordinary number of people to bring all this together!
Please take a look at the Mobile Meeting Guide for a more in-depth view of the offerings and I look forward to seeing you in Anaheim!